VIRTUAL PHYSIOTHERAPY CONSULTATIONS
Lyndsay says………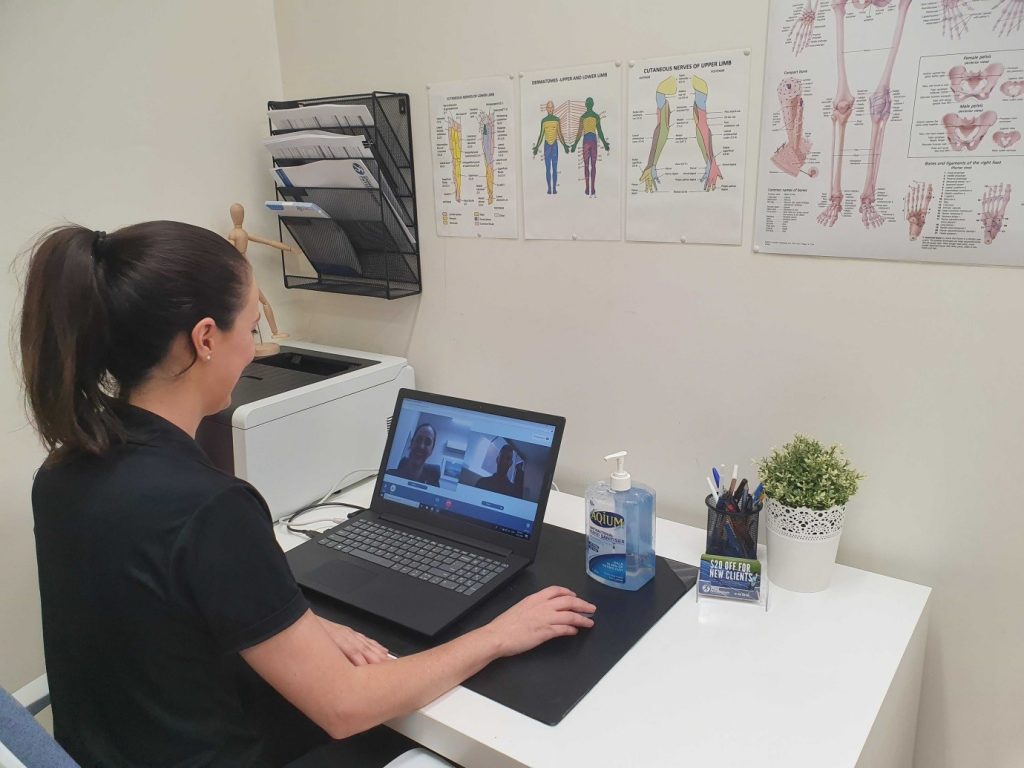 How can you do a Physiotherapy consultation without touching someone ?
As physiotherapists a good proportion of our session with you is spent talking to you and listening to what your problems are .
What happens in the virtual consultation ?
Subjective Assessment
During your physiotherapy consultation we listen to you , ask further questions so we can take a detailed thorough assessment of your problem , your pain and how it is limiting your everyday function and the impact on your work and hobbies . We also ask you what your expectations are regarding your physiotherapy treatment – what activity you are wanting to get back to so we can prepare a detailed treatment plan with you so we can help you achieve your goals.
Objective Assessment
I will ask you to perform certain movements by demonstrating them to you . I will assess your posture and function.
Diagnosis of your Problem
Having taken all the information you have given me and discussing the findings of my assessment I will explain your diagnosis with you . I will provide a detailed personal exercise and treatment programme to help you get back to your activity.
Personal Treatment and Recovery Plan
The exercises , self- massage , stretches , mobilisation techniques will be demonstrated to you and I will check that you are able to carry these out by watching you perform them yourself during the video consultation.
Exercise Plan
The exercises will be emailed to you using our exercise software programme which you will be able to view videos of the exercises using the link provided.
At all times throughout the consultation, you will be able to ask any questions or concerns you may have.
Please contact us if you are unsure whether a virtual consultation will be of benefit to you and we will be happy to answer any of your queries.
SOME OF THE BENEFITS OF VIRTUAL CONSULTATIONS
Able to see a physiotherapist if you work away from home.

If you are a single parent and struggle to get to appointments due to lack of childcare.

Stuck in traffic and unable to get back in time for physio instead of waiting for appointment following week a virtual consultation can be carried out within a couple of days.

Working long hours and find it difficult to get to scheduled appointment times? Appointment can be made which is convenient for you in the comfort of your own home.
BENEFITS FOR CORPORATE CUSTOMERS
Are you an employer with no access to Occupational Health physiotherapy ?
If you are an employer, wherever you are situated in the country you would be able to refer an employee for a virtual consultation for an assessment with regard to work capacity and function.

The treatment plans including exercises and postural advice can be provided and monitored virtually.

Health promotional advice can also be given to help reduce sickness absence, improve productivity, and performance.